Professor Nazim Muradov, a well-known American scientist originally from Azerbaijan, a researcher on special projects at the FSEC Energy Research Center of the University of Central Florida ("UCF-ed."), was awarded the jubilee medal of the Republic of Azerbaijan.
About it "Report"a Reported from University of Central Florida – UCF.
It should be noted that this award reflects the 100th anniversary of diplomatic service in Azerbaijan and was given to Nazim Muradov for high achievements in diplomatic service.
Ambassador Extraordinary and Plenipotentiary of the Republic of Azerbaijan to the USA Khazar Ibrahim personally presented the award to N. Muradov in front of his family and colleagues at the Energy Research Center of the university.
The ambassador noted that it is a great honor for him to present a commemorative medal to Nazim Muradov, an outstanding Azerbaijani who devoted his life to science and strengthening friendship and partnership between the United States and Azerbaijan: "He and his wife, Pervin, who is from a prominent musical family of Azerbaijan, both Florida and Azerbaijan is valuable for".
It should be noted that N. Muradov started working at the university in 1990. His main research areas include thermocatalytic and photocatalytic hydrogen production systems, solar water splitting cycles, modern biofuels, fossil fuel decarbonization (the energy transition requires a structural change that removes carbon from energy production -ed), reformers for fuel cell applications, hydrogen sensors, hazardous includes radiation detoxification of substances, waste and nanostructured carbon materials.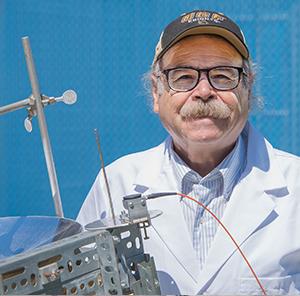 The Azerbaijani scientist is also a member of the NASA-UCF research group. Nazim Muradov helped develop a unique hydrogen sensor that was successfully tested during NASA's mission.
N. Muradov is the author and co-author of a total of seven books, he has about 50 patents in educational fields. N. Muradov has delivered reports at more than 100 national and international meetings, including several key presentations and plenary lectures. His article on hydrocarbons (with N. Vaziroglu) is one of the most cited articles in the field of hydrogen economy research by Thomson Reuters Essential Science Indicators. His pioneering scientific work and contributions led to his being awarded the title of member of the National Academy of Inventors.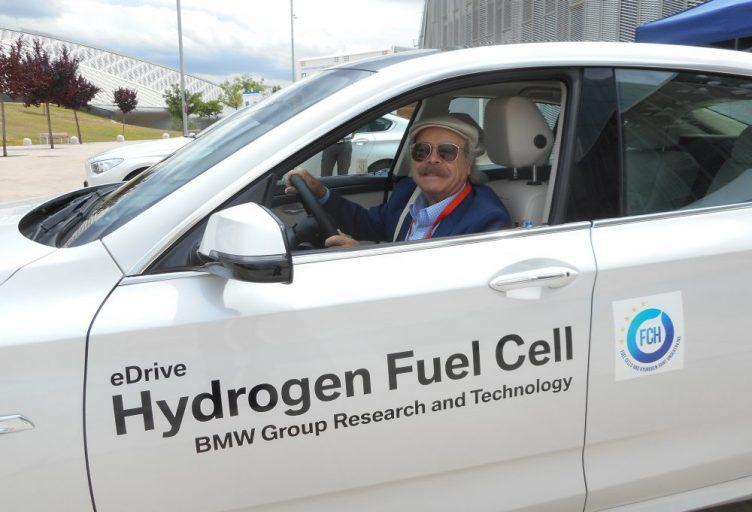 Alim said that he was honored to receive the jubilee medal from the Ambassador of Azerbaijan, Khazar Ibrahim.
"I have been in FSEC for 32 years and I am sure that I could not have achieved this without the support and encouragement of my colleagues," said N. Muradov.
It was noted on the university's website that the jubilee medal is officially called the "100th anniversary of the diplomatic service bodies of the Republic of Azerbaijan (1919-2019)" medal. It represents 100 years of diplomatic service in the Republic and is awarded to Azerbaijan for high achievements in diplomatic service.