"In the framework of the 50th anniversary summit of the International Organization of La Francophonie, which was held on the island of Jabra in Tunisia, the exposure of the dirty plan of sabotage against Azerbaijan and the removal of all anti-Azerbaijan theses from the prepared resolution is our next diplomatic success."
This "Report"MP Asim Mollazade said in his statement.
According to him, France and Armenia have officially declared that they are two sister states: "President Ilham Aliyev expressed this very well in his speech. Recently, the French political leadership is trying to attract attention to places other than the socio-economic problems existing in the country. We see that France has hindered the resolution of the conflict between Armenia and Azerbaijan for almost 30 years and has been engaged in international tourism. But they did not allow the establishment of international law, the liberation of Azerbaijan's lands and the creation of peace. Now they are worried that peace can be established in the region."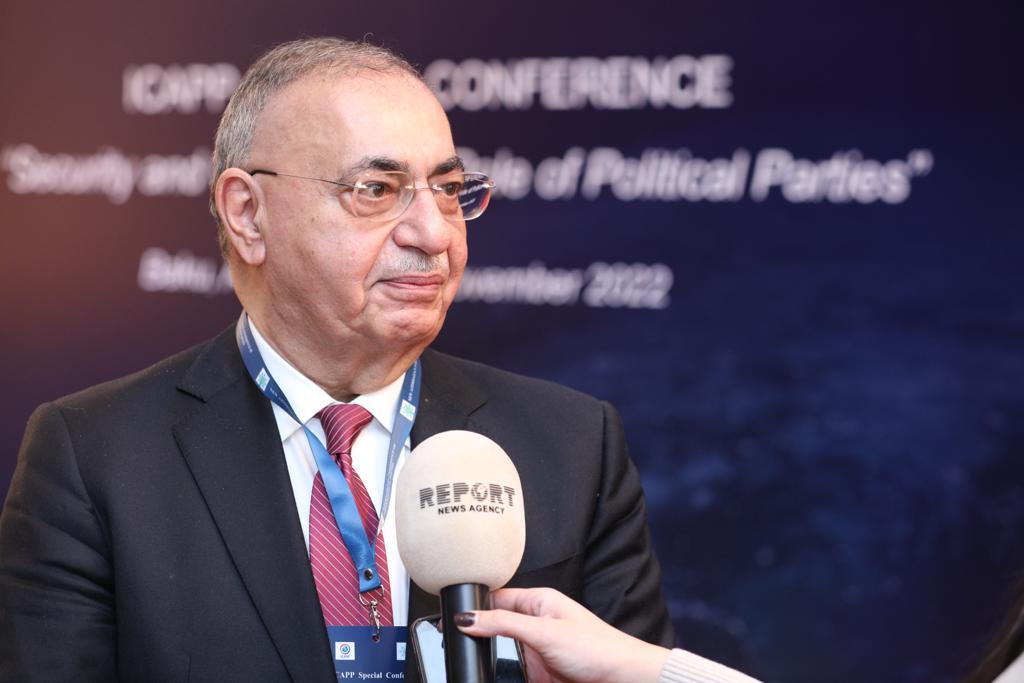 A. Mollazade reminded that Azerbaijan has implemented the UN resolutions and thereby terminated the activity of the OSCE Minsk Group as a tourist: "Unfortunately, the main allies of Armenia are known as states that support terrorism in the world. France also cooperates with such countries. France's position is the same with Iran, which carries out terrorist acts in the Middle East and does not want an end to the Armenian-Azerbaijani conflict. Today, Russia is killing thousands of children, women and innocent people in Ukraine every day. France, on the other hand, does not want to express a position on Armenia, which has taken similar steps in this direction. In my opinion, the UN Security Council should change. The states in the UN Security Council should abdicate their responsibility and build a system to represent the world in a different way. Because today we do not see the rule of law in the world. On the contrary. we observe that countries with nuclear weapons support conflicts. Azerbaijan demonstrated an example of this in the Non-Aligned Movement, showing that it is necessary to help the weak and the poor, to create peace and stability in the world. Therefore, all members of the Non-Aligned Movement, even those represented in the International Organization of Francophonie, expressed their objections to the games of France.
The deputy also emphasized that in France, in general, in the European environment, signs of certain corruption facts have recently been noticeable: "The rich Armenian diaspora has transferred lobbying activities to legislative bodies, and here many politicians formulate their policies precisely as a source of profit. documents are a sign of serious political corruption".