"When the Civil War started, I was in military service. From there, I participated in active battles as part of the intelligence unit."
This "Report"23-year-old veteran of the Patriotic War Elvin Rasulov said in his statement.
He said that he actively participated in the battles of Fuzuli, Jabrayil, Khojavand, Hadrut and Dashalti.
"I was wounded as a result of fire from an enemy's mortar while performing a combat mission in Daşalti, Topkhana forest. The enemy, locating the support group coming behind us, opened fire on them. We were given the task to carry out the task after removing the wounded and martyrs from the battlefield. Right there, I was injured when I was carrying a wounded soldier out of the area on my shoulder. Fortunately, my injuries were not too serious. True, I was in danger of losing my leg, but thanks to the doctors, it was decided to keep it. I have been operated three times. I have a mile in my leg right now. I don't want to remove it because my bone is weak and I want to keep memories of those days."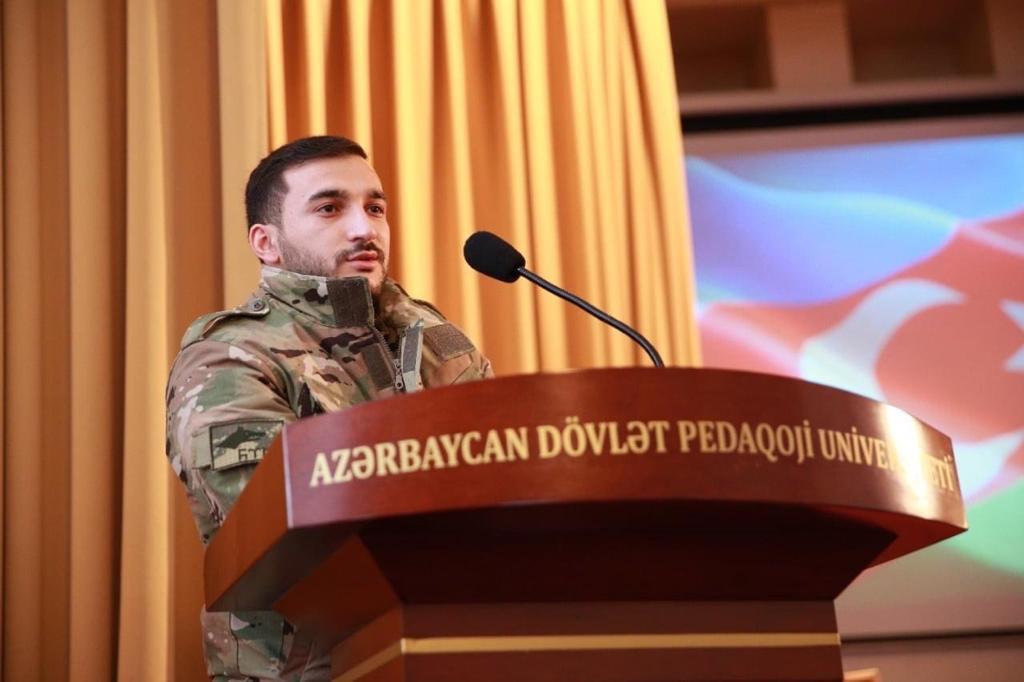 Elvin Rasulov is disabled of the III group and got a job after the ceremony:
"I graduated from the military and sports faculty of the Azerbaijan State Pedagogical University. I wanted to take the exam and get a job. The executive head offered a job as a commandant in the Executive Authority. I was happy and accepted. Currently, I am working as a commandant in Ismayilli District Executive Authority."