Yakuba Bamba, a former player of the defunct Karvan and Khazar Lankaran, donated to the "Turan 100K" project initiated by the Football Development Fund (FIF) in connection with "Turan Tovuz".
"Report"According to the information, the 46-year-old former striker from the Ivory Coast paid 15 AZN to "Turan Tovuz" for the purchase of a bus. His photo will be placed on the club bus.
Bamba connected this step with his first goal in Azerbaijan against "Turan" in the 2005/2006 season.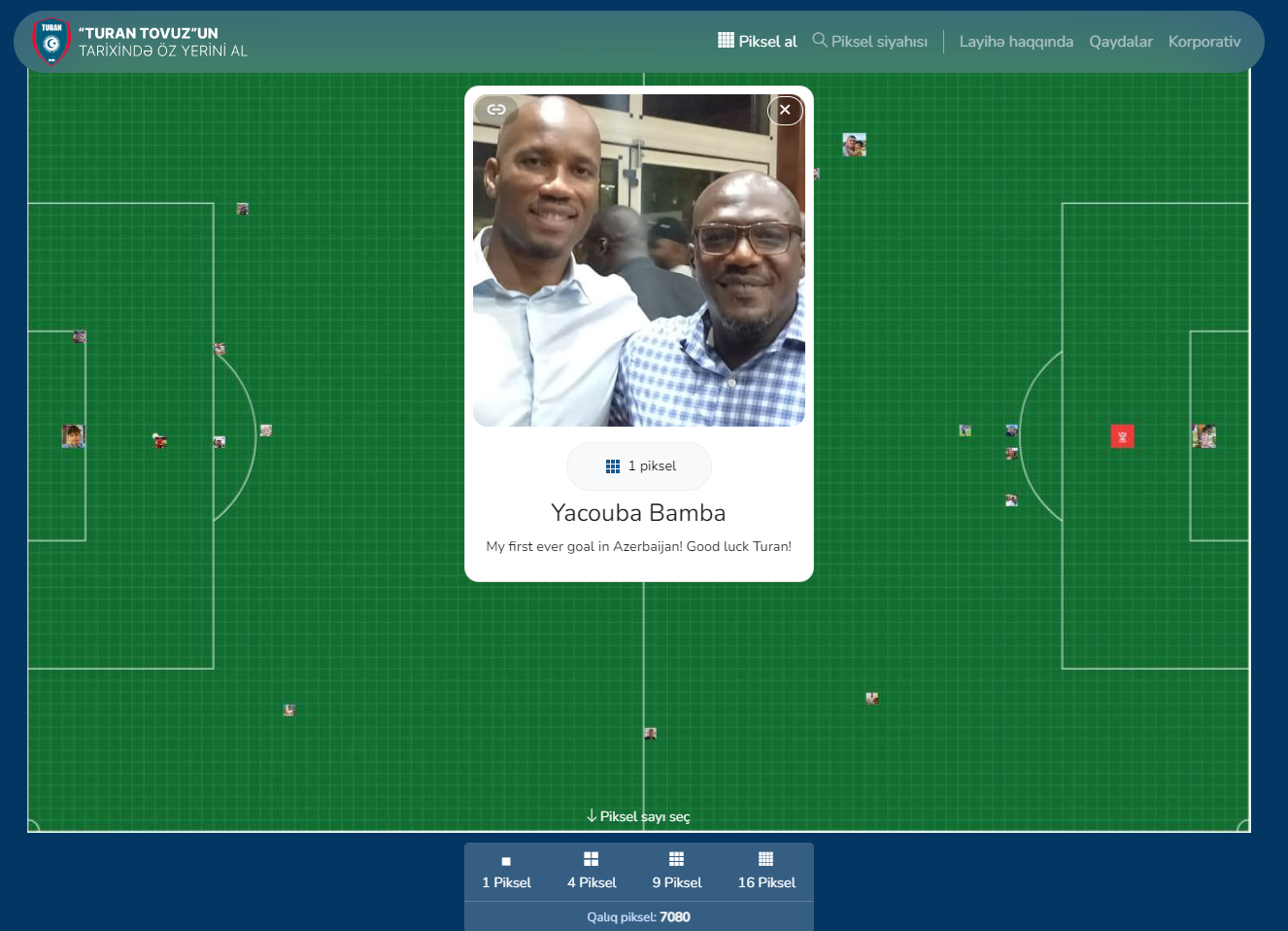 Tural Piriyev, executive director of FIF, is among the donors. He transferred 60 manats with the slogan "Let's own regional football".
Note that the project aims to collect 100,000 manat donations for the club. A virtual field of 7140 pixels corresponding to the dimensions of a real football field is placed on the web platform. Funds collected from pixels 1 (15 manats), 4 (60 manats), 9 (135 manats) and 16 (240 manats) will be used to buy a bus for the club, and a report will be made to the public about it.
Fans can place their photos on the pixels they receive when donating to Turan Tovuz, the first official professional football club of Azerbaijan celebrating its 30th anniversary. Donors' photos will appear on the club's bus and on a sign in a selected area of ​​the stadium. There are currently 7080 pixels left.