Our family consists of five people. But the moment I listen to the voice of People's Artist, outstanding mugham master Alim Gasimov, if they ask me how many people our family consists of, I will undoubtedly say that there are six. The voice of a scientist, yes, that voice is a part of our home and the highest peak of our soul.
I remember well, many years ago, when Alim Gasimov's saz was given to us as a gift, my father bought it and placed it in what we considered to be the highest point of our house, next to the Holy Quran. Even though I was a child, at that very moment I realized the sanctity of the art of Alim – mugham.
Today is Alim Gasimov's birthday. They often talk about the concepts of history and identity. On his birthday, I would like to say that Alim is one of the dearest personalities gifted to us by God and history. He has been the dearest part of our house and the most respected guest for years. This time we are talking to the owner of the holy song.
People's artist Alim Gasimov, who turned 65 today, became everyone's favorite artist with his voice and art "Report" We present an interview:
– If a book were written about the life of Alim Gasimov, what would be the name of the book?
– Everything will be fixed – it would be after I die (smiles).
– Why did you start our conversation by talking about death?
– Because my daughter, those who know me know. Perhaps those who read the article will understand what I mean.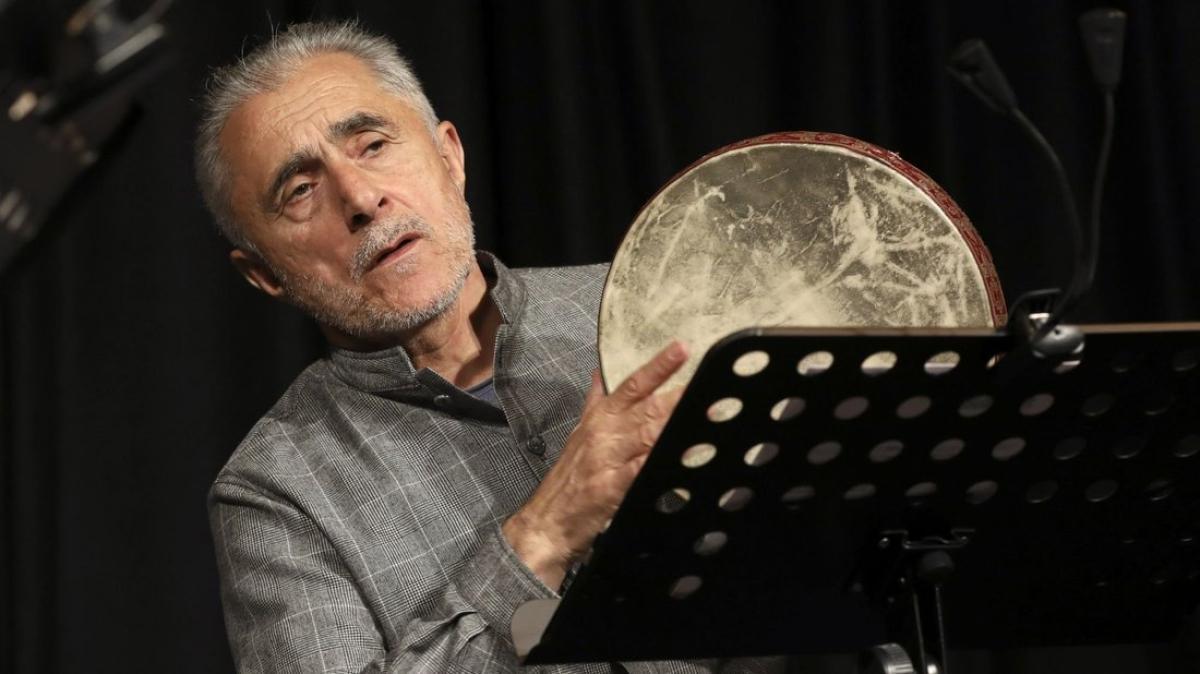 – 30 years later, you performed at the "Kharibulbul" festival with your daughter Fargana in Shusha, Cidir plain. What feelings did you have?
– After 30 years, performing in Shusha was, above all, very responsible. I felt great pride and joy when I participated in the "Kharibulbul" festival. It really makes one very proud to perform in such a noble, holy place on the Djıdir plain. It is impossible not to admire those beauties. At that time, I looked at those beauties and said that the Cidir plain is Albanian, and Karabakh is Azerbaijan!
– In one of your interviews, you stated that you fight your greed as much as you can. Do you think there are many people today who cannot cope with their greed?
– Yes, I have always tried to fight my greed. This is still the case now. What can I say, by God, I try to do my part. But yes, there are those who fight their greed and those who don't.
– Your song "Khatiradir" is one of your favorite performances. Listeners seem to stir up their memories in this way. What good or sad memories does Alim Gasimov have in his memory?
– My life is a memory from beginning to end. My concerts, the smile on the faces of those who participated in the concert, seeing how the whole hall applauded at the end are among my most pleasant memories. Speaking of the song "Khatiradir", after I introduced it and saw people's reactions, I sat down and listened to the song again as a listener. After that, I understood the philosophy of Khatiradir. Until then, I didn't understand either.
– There are no people like you who have built a bandar and perform on the ground. How did you start performing in this form?
– We didn't plan to play together. In general, my life is not based on a plan. Everything happened suddenly. Once we were invited to a concert in Belgium. During the rehearsal, I noticed that no chairs were placed on the stage. We sat on the floor until they brought chairs. I liked it, we gave that concert in the same place. Later, we sat down and started reading.
– "It's good that I lived in Azerbaijan. Because I couldn't have caught this love, this situation in a foreign country", – from your interview, it seems that you are also a lover of the Motherland…
– It is true, I did not want to live outside of Azerbaijan. Because I always thought that I could not live this love in a strange way. To love the motherland is to love the mother. Therefore, the Motherland is as native as our mother.
– Are you thinking of giving a concert soon?
– Yes, but the date is not yet known.
– What about in Karabakh, do you have plans to hold a concert there?
– Yes, we think, with the permission of God, we will give a concert in each of our lands freed from occupation.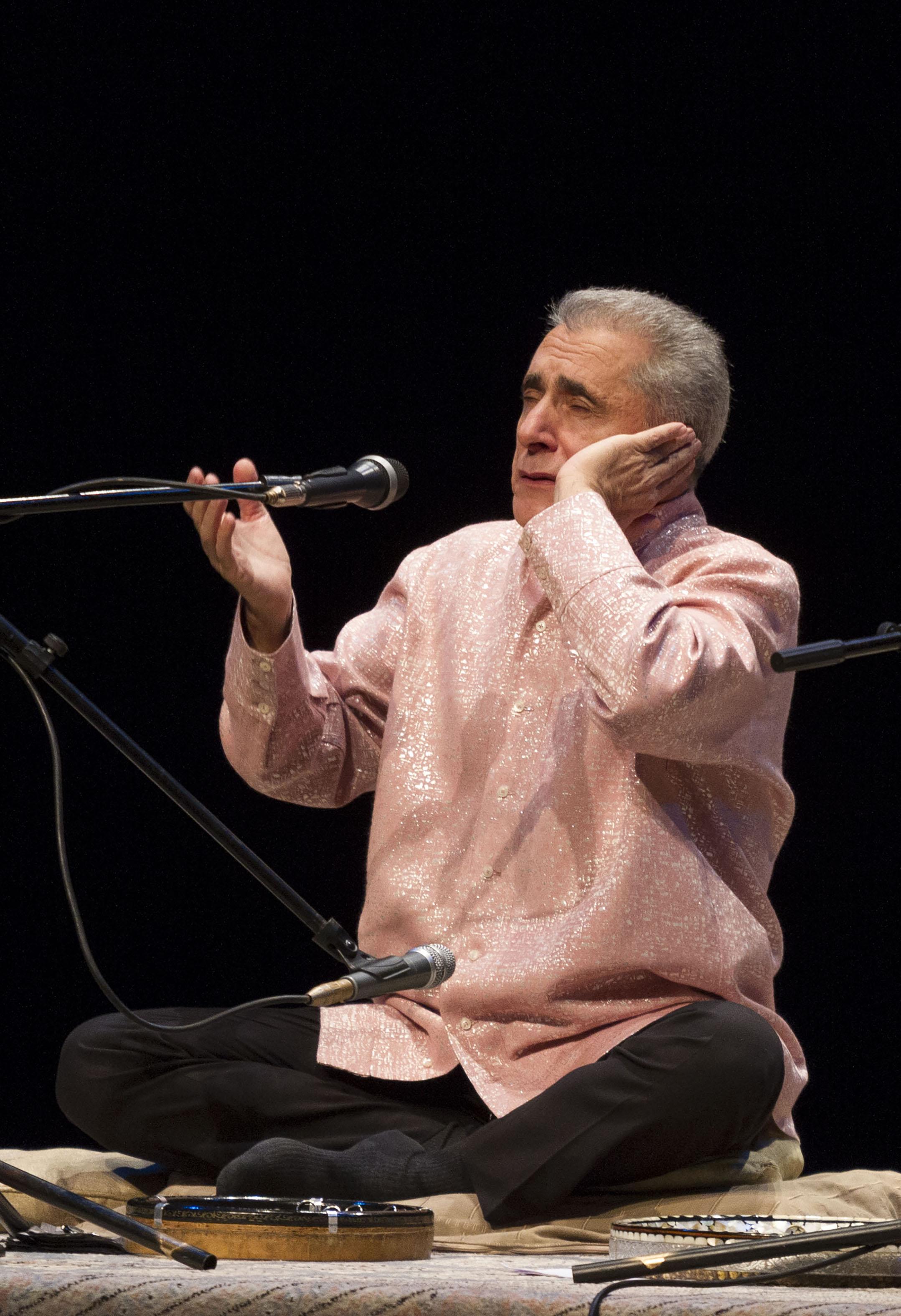 – Alim mugham center used to operate, then it was stopped for repair purposes, what happened to the center?
– Hopefully, I have hope that the mentioned mugham center will start functioning again. With God's permission, a beautiful school will be built from that building again. I believe that our people and our state will support me in this matter.
– What does Alim Gasimov wish for his future life on his birthday?
– On my birthday, I wish my family, relatives and loved ones a long and healthy life. I wish everyone to have faith. I wish that our people always live in prosperity and peace.
– On behalf of "Report" Information Agency, we congratulate you on your birthday, we wish you a long life, good health and success in your activities.
– Thank you for your attention. Thank you!